CONNECT
"So then you are no longer strangers and aliens, but you are fellow citizens with the saints and members of the household of God, built on the foundation of the apostles and prophets, Christ Jesus himself being the cornerstone, in whom the whole structure, being joined together, grows into a holy temple in the Lord. " - Ephesians 2:19-22
Below are opportunities to connect with one another, build each other up, and grow as a family of God. Please join us as we learn from one another and pursue Jesus together.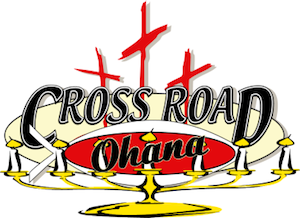 Home Church Ministry
Pastor Gregg Murphy: 2nd SONdays @5PM
Assistant: Kirk Fritz
Br. Carl Baltensperger (Deacon): 3rd SONdays @ 5PM
Assistant: Quinton Wilson
3-Fold Cord Marriage Ministry
Encouraging & Strengthening Marriages
Pastor's Corner: Budding Rods Ministry
(EXCLUSIVE)
By Snr. Overseer's Invitation Only.
1st & 3rd Thursdays, 7PM
Future Elders or Deacons Mentorship
(Pastoral Letters Qualified)
M2M - Men2Men's Ministry
2nd Saturdays: 5AM Prayer Breakfast
(sons 16+ Included)
GeNEXT Ministry
(High School + Completed Bar/Bat Mitzvah)
3rd Fridays: Kids, Youth & Young Adults Service.
(They oversee Praise & The Word)
Devoted Women's Ministry
4th Fridays: Encouraging & Strengthening Women (Daughters 18+)
Single Focus Ministry (16+)
College Students + Working Singles
Encouraging & Strengthening our Young Adults
School of the Spirit (SOS)
Bible College - School of Ministry.
Equipping the Saints for the ministry...
Tabernacle of David (TOD) - Praise Ministry
Equipping & Strengthening Praise Ministry Personnel
Heart of David (HOD) - Praise Ministry
Equipping & Strengthening future Worship Ushers
Joshua & Caleb 'JC' Ministry
(6years + pre-Bar/Bat Mitzvah)