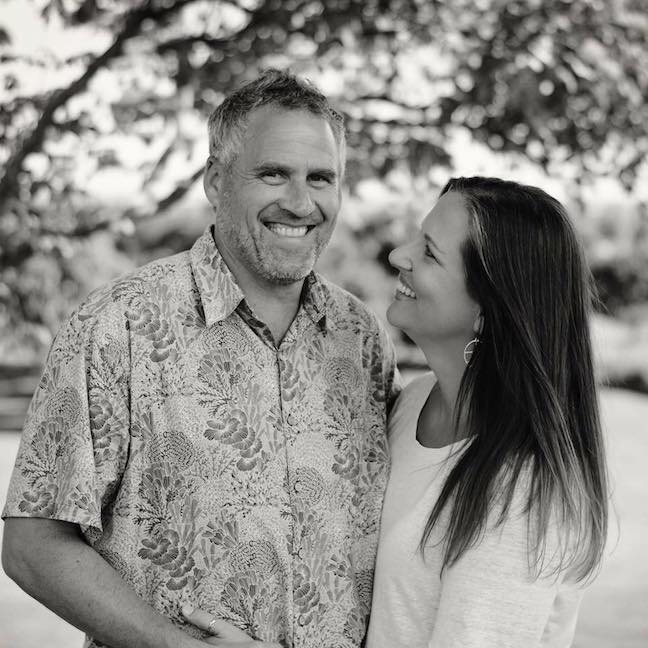 Laura 
Murphy
1. Favorite Book in the Bible: Romans
2. Favorite Scripture Verse Deut 6:4-5
3. Favorite Food (Cusine): Raw Food, and Indian
4. Favorite Dessert: Affogato, or any kind of Ice Cream. But Ice Cream AND Espresso has got to be the best treat ever?!?!?!
5. Favorite Snack: Frozen Blueberries in Milk (with a touch of honey)
6. Favorite Movie Genre: Docudrama, and Historical Period Drama. I Love stories that were based on true events.
7. Favorite Music genres: Ohhh, I LOVE music, and soooo many kinds, but according to my internet radio presets, the top picks are Worship/Praise, Trip Hop/Chill Out Lounge, 80's New Wave, Venice Classical, Swing/Big Band, Bossa Nova, and Bluegrass. (It did say "genres"; it would be too hard to pick just one! Because there's also Soul, and World Music, and...
8. Favorite Quote: "No one can make you feel sad, or mad, or happy. You get to choose how you feel" - David Ordos
OR "I really love you, and God loves you more"- also my dad.
9. Favorite Past Time Hobbies: Camping, snow skiing, ice skating, gardening, working in the garage with my dad.
10. Favorite Local Hawa'iian Dish: Maybe more Japanese, but spicy ahi poke (on salad instead of rice).
11. Favorite Season (time of the year) Memorial Day Weekend, it's always close to my birthday and I have a husband that likes to surprise me, there is often a camping trip planned, and there's an excitement in the air with the school aged due to the start of summer break.
12. Favorite Gospel Story (Matthew, Mark, Luke & John) My current 🙂 favorite would be The Samaritan Woman at the Well John 4:1-42.
I was raised among conflicting religions. Dad would take us to Saturday séances to talk with "spirit guides and deceased relatives". Mom would take us to the obligatory Sunday Mass. I know it sounds like the beginning of a joke, but that was my childhood. I remember being surprised to learn that not everyone had such a spiritual dichotomy in their home.
At the end of high school, I had become so done with religion, I had actually vowed to never step foot in a church again. The pile of questions I had about God, life, and death had not been answered, in fact it was growing larger. But I mistakenly thought Jesus and religion were the same thing. There were many "trigger words" that I would instantly move away from. During this season, the name, "Jesus" was at the top of the list.
I still felt a profound connection to God. But the notion of God that I had in my heart, from as far back as I could remember, did not match the ones I had been taught in parochial schools and churches. After graduation, I was going to "love God MY way". I lived a season of trying to "know myself", attempting to make socially responsible decisions, and trying to be a "good person", basically lot of self-help kind of stuff during this time.
I met and married my husband Gregg in 1994 in Washington State, and we had a fun and adventurous early marriage*. We were both causally seeking God, at least a version of Him that was convenient for us. Four years later our first child came along and we were an adorable little family, living the dream in our straw-bale, solar-powered home on acreage in the country. We were both staff members at a retreat center, as counselors and program leaders. Gregg and I would walk a fragrant path through the cedar trees to "work" each week, helping others find their spiritual purposes with Socratic Dialogue, and teaching loving communication classes. Life seemed pretty good.
But then Sky, my adorable little one-year-old son, began having what some would call "night terrors". Every night for about three months, around 3:00 am, he would inconsolably scream and cry. He wouldn't make eye contact. We could not calm him down. This was completely unlike any day-time tantrum. It was intense and would last hours. It seemed otherworldly. We spoke to our doctor, and ruled out sickness, discomfort, and food allergies. Nothing was physically wrong, yet like clockwork, every night this would happen to where after a few weeks we began to understand why sleep deprivation is used as torture. Gregg would try something to comfort our son. It wouldn't work. I would attempt something, with no success. Each night we became more angry with the situation, our son, and each other. We felt like hypocrites guiding others at the retreat center in "loving communication" workshops, while our marriage was slowly falling apart in our little home a stone's throw away. All of our previous "self-help" curriculum was failing us.
During this time I heard the testimony of someone who was like a father to me.
This 60-year-old man shared his "Jesus moment" with me, which had occurred while his case of terminal leukemia was miraculously healed. It wasn't the physical healing that caught my attention. It was his pure love and passion for Christ, unlike anything I had ever witnessed before. Something stirred in me deeply. This mighty, and sometimes gruff older man, was crying, even weeping while describing the event of his encounter with Christ Jesus. He had something that I didn't have. He had something that I wanted.
We began going to a church service. There was something beautiful about the worship, so different than the hymns that I had mechanically sang before. The teaching was interesting and challenging; so much that my husband met with the pastor to clarify some concepts that were difficult for us at that time. At the end of this meeting with the pastor, Gregg shared the struggles we were having with our son's waking every night in uncontrollable fits. Pastor asked, "Are you willing to try anything?"
Gregg said, "Yes!"
Pastor offered, "Pray in the Name of Jesus Christ. See what happens."
That very night, we were woken by our screaming son, and the usual first hopeless hour went by. As we, yet again, grew more angry, Gregg remembered pastor's suggestion. He literally yelled out the simple and bold prayer,
"IN THE NAME OF JESUS CHRIST, STOP!"
Sky, sweaty and reddened from his fit, fell limp in a moment of sleep-like peacefulness, and then calmly opened his eyes.
Gregg and I were dumbfounded. There IS power in the Name of Jesus!
The very thing that I had been turning away from, Jesus, was the very person that I desperately needed. This was a huge awakening for me, and us as husband and wife. There was no turning back! We needed to know more about this Jesus!
We dove headfirst into Sunday services, listening to Biblical teachings, reading the Bible, asking questions, and worshiping our Creator like never before. We began to understand His character. And He began to change our hearts, our perception, and our lives. Gregg and I shortly after surrendered our lives to Jesus, and have been dedicated to knowing, worshiping, honoring, and obeying God our Father. We take much joy and find it to be the greatest privilege to share what we have found with others.
There is nothing greater to me than the Love of my Abba Father revealed through His son, Jesus.
We now recognize what we couldn't have back then. These "night terrors" had been a spiritual attack on our family. What the enemy had designed to destroy our family, the Holy One used for His glory. Because that's the kind of Loving God that He is. And we are so grateful.
*Side note; decades later and with lives surrendered to Christ Jesus, our marriage is even MORE fun and adventurous than we could have ever dreamt.